About us
Blue Ribbon is an Australian owned organisation that was principally established to service the global demand for quality pulses, dahls and tropical grass seed.
Since its inception in 2000 Blue Ribbon has steadily extended its involvement into several other agricultural markets whilst developing a strong position in the international pulse and grass seed trade. We have become the leaders in Australia in a number of these product lines.
Production facilities
Blue Ribbon has strategically placed Production .acili)es throughout the state of Queensland. We have direct access to the main production areas from the Liverpool plains to the Atherton Tablelands. We have also formed strong alliances +ith .acili)es in New South Wales, Victoria and South Australia.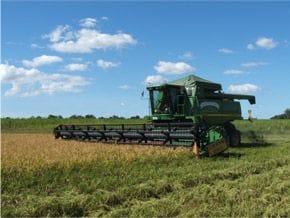 Strong growth / turnover
Blue Ribbon has been able to continue to grow our market share despite the global financial crisis and the impacts of both floods and droughts throughout Australia.
Our Markets
We have active business partners and agents in a large number of overseas marketplace. This allows us to tailor our products and services to suit each markets needs.